This is Test and will be removed in the prod environment.
Find The CPS Energy Board Member From Your Quadrant Information
Enter your address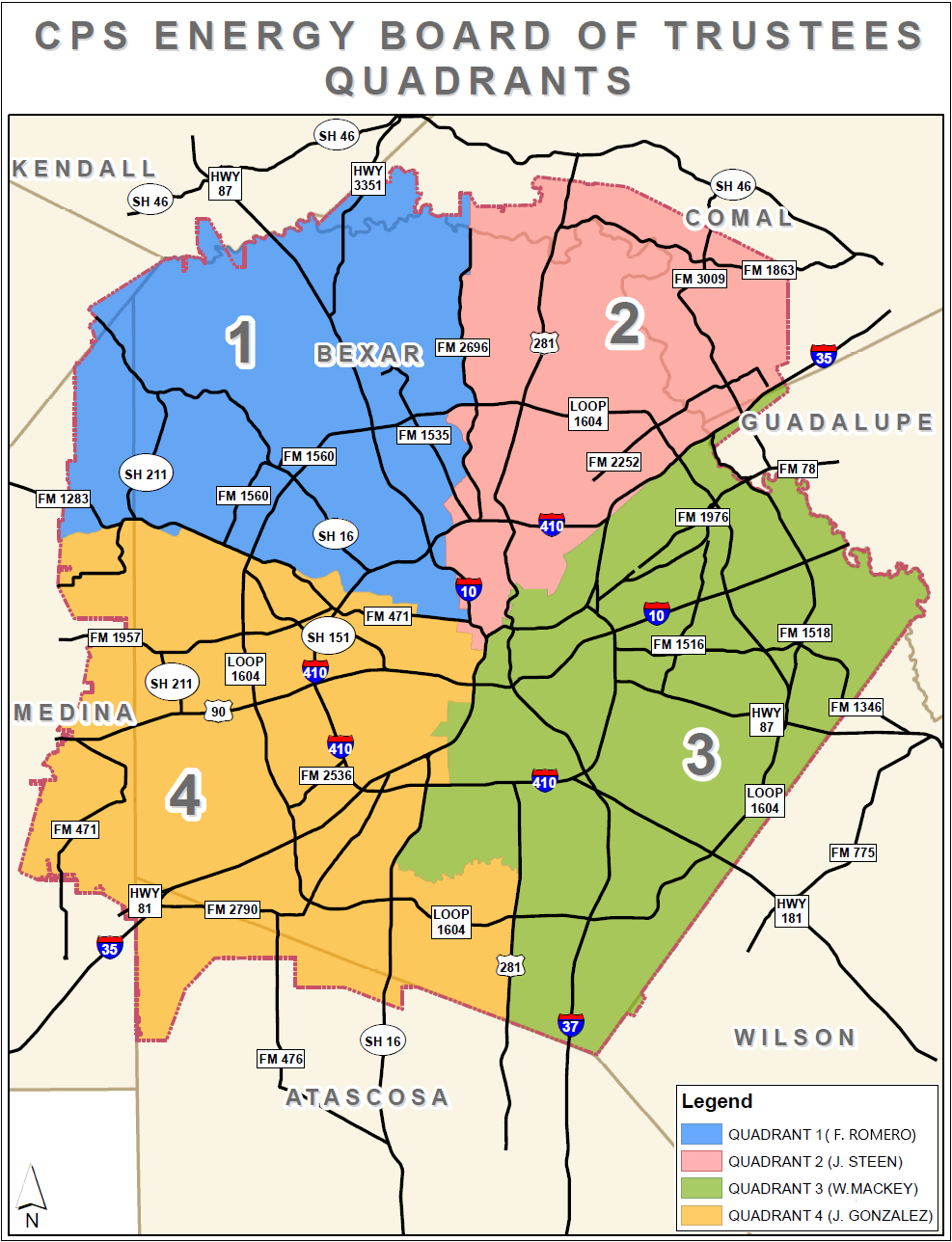 A five-person Board of Trustees governs our natural gas and electric utility. The Board consists of citizens who reside in each of the four geographical quadrants. Board members serve for a term of five years and are eligible to serve an additional term. The mayor of San Antonio serves as an ex-officio member.
The Board typically meets on the last Monday of each month at 1:00 p.m.
The address submitted is located within CPS Energy's certificated service area but is not within Bexar County. CPS Energy quadrants currently only extend to areas within Bexar County. Please contact Board Relations at (210) 353-3212 for more information.
Contact CPS Energy's Board of Trustees:
Email:

[email protected]

Mailing Address:
P.O. Box 1771 (Mail Drop: CT15),
San Antonio, TX 78296-1771
CPS Energy